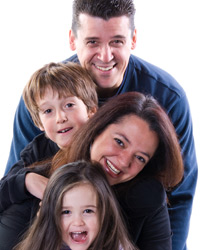 Did you know that 75% of Americans report some fear of the dentist? Despite advances in technology and sedation, public perception of dentistry has largely remained unchanged. We understand your concern and provide options to help you relax during your visit. Dr. Murray has over 20 years of experience helping anxious patients and our entire staff will be sensitive to your needs. In addition to comfort amenities like massagers and headphones, we offer sedation dentistry.
Dr. Murray may recommend sedation dentistry if you have fear, trouble numbing, or need several procedures done in a single visit. Some patients benefit from minimal sedation dentistry with nitrous oxide, while others benefit from oral conscious sedation. Dr. Murray will explain your options and help you choose the appropriate method for you.
The Wand – Comfortable Injections
Oral Conscious Sedation – learn more!
Nitrous Oxide – Laughing Gas
Pillows & Blankets
Back Massagers
Headphones
Call today to schedule your appointment with Dr. Murray. Families in the Portsmouth, South Shore, Wheelersburg, Lucasville, and Otway areas have trusted us with their smiles since 1988.