Oral Conscious Sedation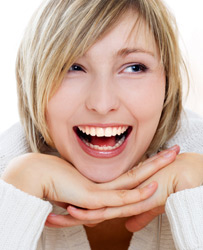 For years, patients have relied on oral conscious sedation to relieve anxiety and promote a positive experience. Oral conscious sedation involves a relaxation medication that you take the day of your dental visit. When you arrive, we'll escort you to your treatment room and asses your comfort level. If necessary, we can provide nitrous oxide to enhance the effects. With oral conscious sedation, you won't be "put under." You'll have the power to communicate with Dr. Murray, but you'll be in a dream-like state, and hours will seem like minutes. Most patients have little memory of the actual procedure.
Oral conscious sedation is great for patients who have:
Dental phobia or anxiety
A sensitive gag reflux
Trouble numbing or getting comfortable in the dentist's chair
Back or neck pain
Limited time to complete several procedures
If you and Dr. Murray decide that oral conscious sedation is right for you, he'll answer all of your questions and fully explain what to expect on the day of treatment. You will need to make travel arrangements, as you will be too relaxed to drive the day of treatment. If you have any questions, don't hesitate to call our Portsmouth dental office.
Call today to schedule your appointment with Dr. Murray. Families in the Portsmouth, South Shore, Wheelersburg, Lucasville, and Otway areas have trusted us with their smiles since 1988.