Meet the Dentist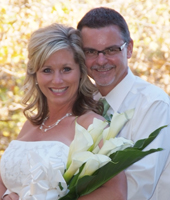 Tracy Murray, DDS
Education
Originally from McConnelsville, Dr. Murray attended Southeast Missouri State University from 1978 – 1979 and then earned his bachelor's of science degree from the Ohio State University in 1982. He went on to receive his doctorate of dental surgery from the Ohio State University and completed his general practice residency in 1987. After his formal dental training, Dr. Murray served as an associate dentist in Circleville, and then opened his private practice in Portsmouth in 1988.
Professional Memberships
Dr. Murray is committed to providing our patients with the most advanced care possible. He is dedicated to continuing his education with postgraduate coursework and professional memberships, including:
Southern Ohio Dental Association
Community Involvement
Dr. Murray and our team firmly believe that everyone deserves to experience the benefits of optimal oral health. We regularly volunteer out time and services to various organizations in order to improve the quality of life for everyone in the community. Dr. Murray has participated with the following volunteer programs:
Christ's Community Church Singles' Fair
Dr. Murray's Free Day of Dentistry
Family Life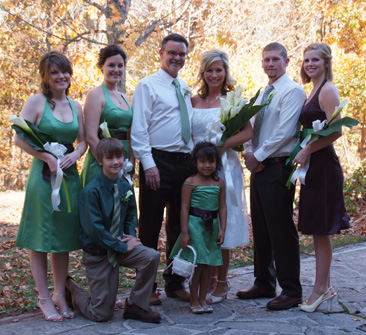 Away from the office, Dr. Murray enjoys spending time with his family. In October of 2010, he married his wife, Rhonda. They reside in Wheelersburg with their six children and their dog, Henry. Their children are:
Jacque Murray is a graduate of Miami University in Oxford, Ohio and is currently the supply chain manager for Cardinal Health in Columbus, Ohio. She is currently pursuing an MBA at Ohio State University.
Tony Montavon is a graduate of the International Training Institute of the Sheet Metal and Air Conditioning Industry. He is currently a journeyman at AERO Fab, Inc., in Huntington, West Virginia.
Jessica Murray is a senior at Ohio State University in Columbus, Ohio, with a concentration in marketing.
Matraca Montavon is a sophmore at Miami University in Oxford, Ohio, with a concentration in interdisciplinary business management.
Tracy Murray II is an 8th grade student at Wheelersburg Middle School where he plays basketball and runs track.
Mariah Murray is a 1st grade student at Wheelersburg Elementary School. She is involved in cheerleading and gymnastics.
In addition to spending time with his family, Dr. Murray also enjoys hunting, fishing, cooking, and working in his pole barn.
Call today to schedule your appointment with Dr. Murray. Families in the Portsmouth, South Shore, Wheelersburg, Lucasville, and Otway areas have trusted us with their smiles since 1988.