About Our Team
Chasity Messer, Clinical Administrator
Chasity has been with the office for one year. During this time, she has earned the position of the Clinical Administrator, Front Desk Team Leader, Insurance Coordinator, as well as the doctor's scheduler. Chasity has taken various classes to further her education, and she is CPR certified. She enjoys helping our smiling patients with any questions or concerns they may have during or after their appointment in order to give them the best experience possible.
Chasity has been married to her husband, Monte, for 14 years, and they are the proud parents of two children -- Hayleigh, 13, and Cody, 8. They also have a dog named Harley. In her free time, she enjoys riding motorcycles and 4-wheelers with her husband, as well as spending time with her family and friends.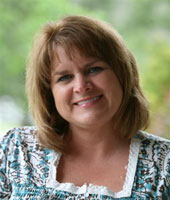 Suzanne Barlow, Registered Dental Hygienist
Dentistry is Suzanne's passion and she has been helping people achieve optimum dental health for over 23 years. Suzanne is our Hygiene Team Leader. She received her dental hygiene training from Shawnee State University, and she has received the Hygienist Founder's Award of Excellence. Suzanne has been certified to administer local anesthetic, to administer and monitor Nitrous, and she is also CPR certified. Suzanne's loyalty to our practice stems from her appreciation for Dr. Murray and his eagerness to keep his team educated in the fast-changing world of dentistry. Suzanne belongs to the Crown Council, Dental Boot Camp, and St. Paul Church of Christ.
Suzanne has been married to Doug for 24 years and they have 2 children, Ashley and Brent. In her spare time, Suzanne enjoys gardening, scrapbooking, sightseeing, swimming, continuing education with our team, and working with the church youth group.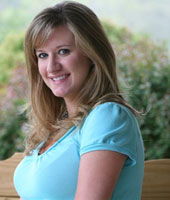 Jessica Nolan, Registered Dental Hygienist
Jessica has 7 years of experience providing exceptional dental care to our patients. She studied dental hygiene at Shawnee State University and was runner-up for the Hygienist of the Year award. Jessica has been certified to administer local anesthetic, to administer and monitor Nitrous, and she is also CPR certified. Jessica enjoys informing our patients about the many benefits of oral health and takes pleasure in knowing that she plays a role in improving their long-term quality of life. Jessica belongs to the Crown Council and she earned the Community Service award in 2004.
Jessica and her husband, Marc, have a son, Maddox, and a dog, Sophie. When she is not practicing dentistry, she enjoys visiting her family in Cincinnati and taking her son to the park.
Miranda Hood, Dental Hygienist
Miranda attended Shawnee State University as a recipient of the Phi Eta Sigma Academic Achievement scholarship. She joined Dr. Murray's team as a dental hygienist in 2009 and enjoys interacting with the practice's wonderful patients, teaching them how to care for their teeth. With so many opportunities for personal growth, she finds her work rewarding and is appreciative of the opportunity to learn every day.
When she's not chair-side, Miranda likes to read, spend time with friends, and travel to Tennessee. She has been happily married for three years to her husband, Josh.


Tiffany Porter
Tiffany has been assisting Dr. Murray since October of this year. She has worked in medical offices for over 10 years and is CPR certified. Tiffany enjoys interacting with our patients and getting to know them personally.
Tiffany and her husband, Wayne, have been married for 10 years. They have 3 children, Kim, EJ, and Isaac, as well as 2 dogs, Max and Cooper. Tiffany enjoys fishing, hunting, martial arts, and participating and watching any outdoor sports with her family. Tiffany is a member of the Minford Nazarene Church where she sings in the choir and is the assistant director of the drama team.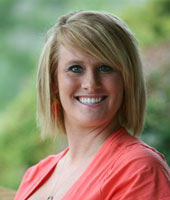 Mary Jo Toland, Dental Assistant
Mary Jo has been working with Dr. Murray for six years. She graduated from the Scioto County Joint Vocational School, and she is a member of the Crown Council. Mary Jo loves being part of our close-knit team where everyone treats each other with honesty and respect. Mary Jo gives one-hundred percent to her job everyday and is proud of all the wonderful smiles that have resulted.
Mary Jo married her high-school sweetheart, Roger, and they had their first child, Brailey Jo, in 2008. Mary Jo stays active by playing tennis, golfing, fishing, camping, and riding four wheelers.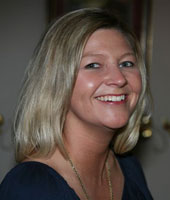 Vikki Markins, Certified Dental Assistant
Vikki has been assisting Dr. Murray for 15 years, and she takes pride in providing high-quality care to every patient she meets. Over the years, she has developed long-term relationships with our patients and our team-members, and she can honestly say that she enjoys coming to work each day. Giving people happy, healthy smiles makes Vikki's career rewarding on many levels.
Vikki and Phil have been married for ten years and they have nine-year-old twins, Cody and Marissa, and one dog, Cinnamon. Away from the office, Vikki enjoys swimming, attending her kids' sporting events, and spending time with family.
Jessica Krueger, Marketing Coordinator

Jessica has been working in our office since July of this year. Besides being our marketing coordinator, she also helps with our insurance department. Jessica attended Morehead State University and received her Bachelor's degree in Human Services from Lindsey Wilson College. She enjoys working with a successful and caring dental practice where everyone treats one another like family. Jessica loves the one-on-one interaction with our patients and getting to know each of them personally.
Jessica and her boyfriend, Seth, have two dogs, Dallas and Shiloh. In her free time, she enjoys spending time with her family, shopping, reading, crocheting, dancing, exercising, and doing anything outdoors.
Shawna Justice, Hygiene Coordinator

Shawna has been working with Dr. Murray since July of this year. She is currently our Hygiene Coordinator and is in charge of our hygiene schedule. She received her Bachelor of Science degree from Liberty University in Business Management. She also has an MBA in Healthy Systems Administration from Grand Canyon University. Shawna enjoys working with the patients and also the relationships she has developed with the other staff members. Shawna enjoys being able to help the patients and working for a practice that puts the patients first.
Shawna teaches piano in her free time. She also enjoys playing piano, reading, cross-stitching, and spending time with her family. Shawna has two nieces and nephews. She also has a shih-tzu named Oscar who is 6 years old.
Karen Allie, Front Office

Karen recently became a member of our office team. She assists in scheduling hygiene and verifying insurance benefits. Karen is a graduate of Green High School. Karen enjoys interacting with our patients and helping build team morale with her positive attitude.
Karen is a proud parent of one -- Sarina, 7. She also has two cats, Mimi and Rudy. Her recreational activities include camping, 4-wheeling, riding horses, scrapbooking, dancing, and spending time with family and friends. She is also a licensed cosmetologist and enjoys doing hair during her free time.
Call today to schedule your appointment with Dr. Murray. Families in the Portsmouth, South Shore, Wheelersburg, Lucasville, and Otway areas have trusted us with their smiles since 1988.