Advanced Technology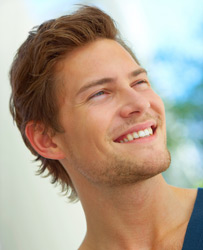 Our advanced dental technologies afford optimal convenience, comfort, and accuracy. Digital records allow easy access and retrieval, and they're better for the environment, too. Using laser dentistry, Dr. Murray can perform many procedures in a single visit without the need for anesthesia or sutures. To detect cavities in their earliest stages, we use DIAGNOdent laser scanning technology. If you'd like to know more about the technology we offer, don't hesitate to call our Portsmouth dental office or stop by for a tour. Dr. Murray is passionate about dentistry, and he enjoys sharing the wonders of this ever-changing field with potential patients.
Air Abrasion – Drill-less Tooth Preparation
CAESY – Patient Education Videos
DIAGNOdent – Laser Cavity Detection
Digital Imaging – Smile Previews
Digital Panorex – Full Mouth, Teeth, and Jaw X-ray
Digital X-ray – Low-Radiation X-ray
Intraoral Camera – Pen-Sized Camera
Nitrous Oxide – Laughing Gas
Soft-Tissue Laser – Precision Gum Treatments
Wax-Up Models – Smile Previews
Call today to schedule your appointment with Dr. Murray. Families in the Portsmouth, South Shore, Wheelersburg, Lucasville, and Otway areas have trusted us with their smiles since 1988.